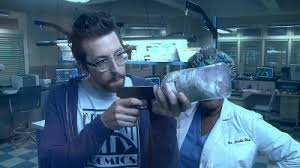 Sebastian Lund is the Jefferson Parish forensic examiner. In the episode Love Hurts, it is revealed he has been dating a girl named Melissa on line but Pride suspected he was being cat-fished. It turned out that Melissa is a real person.

He is portrayed by Rob Kerkovich.
Ad blocker interference detected!
Wikia is a free-to-use site that makes money from advertising. We have a modified experience for viewers using ad blockers

Wikia is not accessible if you've made further modifications. Remove the custom ad blocker rule(s) and the page will load as expected.