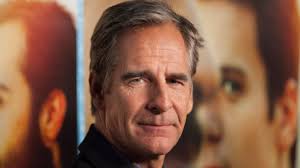 Dwayne Cassius Pride, nicknamed "King", is the NCIS Senior Special Agent in the NCIS New Orleans Field Office.
Biography
Edit
Nicknamed "King", he is one of three surviving members of the Fed. Five where he served as a "probie" along with Leroy Jethro Gibbs under former NIS Agent Dan McLane. He and Gibbs therefore became very good friends.
Pride worked for a number of unspecified years with Special Agent Christopher LaSalle in New Orleans. It was revealed that he saved LaSalle's life during Hurricane Katrina.
Pride has a wife named Linda and a daughter named Laurel . Laurel majors in Music in Louisiana State University and supports the college football team. Currently, Pride is in a strained relationship with his wife. He lives not at a home but in the NCIS New Orleans Field Office. Their original home is in the Lower Garden District as revealed in Musician Heal Thyself.
Pride is an extremely good cook in New Orleans cuisine.
Pride has a family piano as revealed in the episode, "The Recruits." He also bought a car for Linda.
Pride's standard sidearm is a Sig-Sauer P228 although in the episode Watch Over Me he used a P228R although this may be a goof.[1]
He also keeps a nickel .357 Colt Python revolver with a 6" barrel, which he names "Sweet Chermaine", as his "special occasions" weapon of choice.
Relationships
Edit
Leroy Jethro Gibbs
Edit
Pride and Gibbs have a long and close friendship extending over thirty years. The close nature of their friendship is evident based upon their use of the phrase "Brother" or "My Brother", and the fact that they call each other "King" and "Jethro", something only those close to Gibbs do.
Abigail Sciuto
Edit
Pride is also close friends with Abigail Sciuto and remarked that he should bring her back to the New Orleans field office.
Dr. Donald "Ducky" Mallard
Edit
It is revealed in the first episode, Musician Heal Thyself, that Pride knows Dr. Mallard.
Councilman Hamilton
Edit
Pride has an intense dislike of Councilman Douglas Hamilton and vice versa. Hamilton regularly makes decisions that conflict with what Pride feels is best for New Orleans, preferring development and political expedience to Pride's community preservation and neighborhood networking. In the third season, Pride actively tries to bring down Hamilton, who has connections to cartels and other extra-legal groups. Pride's own disregard for the law leads to his being suspended. Following the suspension and an explosion in Pride's bar--leading Pride to be presumed dead--Pride kidnaps Hamilton.
Pride is portrayed by Scott Bakula, who was one of the leading characters in the TV Series, "Quantum Leap". Quantum Leap was created by Donald P. Bellisario who also created the main NCIS series.
The episode Chasing Ghosts guest stars Dean Stockwell. Stockwell was a series regular in the TV series "Quantum Leap" along with NCIS: New Orleans star Scott Bakula.
References
Edit
Ad blocker interference detected!
Wikia is a free-to-use site that makes money from advertising. We have a modified experience for viewers using ad blockers

Wikia is not accessible if you've made further modifications. Remove the custom ad blocker rule(s) and the page will load as expected.